Maximising AWS re:Invent 2019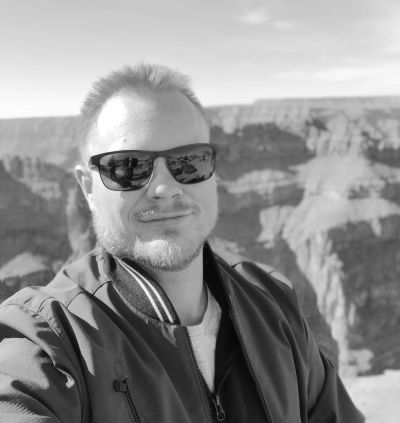 Jimmy Dahlqvist
Amazon Web Services' developer conference AWS re:Invent is just around the corner, and just as usual, it will be hosted in fabulous Las Vegas.
This will be my 4th AWS re:Invent, and I've started to learn how to survive the week and how to get the most out of it. My intention is to try and share what I have learned over the years, so you can relax and just enjoy this amazing experience.
First: the conference is huge, don't expect anything else. With 55,000 people visiting in 2018, the size can be overwhelming. Showing up without a plan and just trying to "wing it" will not work – you will be stressed and totally lost.
re:Invent campus
Over the years re:Invent has grown and grown. I remember my first re:Invent in 2016: at that time, the conference had already spread into two venues, The Venetian and The Mirage. The years after that it just kept growing, and 2019 is not different – this is the largest campus so far. In this section, I will try and give you advice on how to navigate the campus, how to get around, transportation, hotels and more.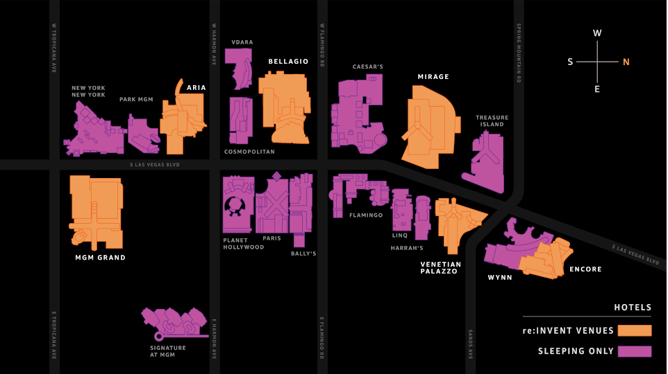 If you have never been to Vegas before, this might not look that huge, right? Only six or seven hotels between the MGM Grand in the south and Venetian / Palazzo in the north. Well, wrong. Walking from MGM Grand to Venetian will take around 45 minutes depending on the time of day. Also, walking inside the hotel from the entrance to a session location can easily be a 15 minute walk. They are huge! So if you are walking from the MGM Grand to a session at the Venetian, I would set aside at least 1 hour to do that.
re:Invent Venues and hotels
This year, there are six venues in use: MGM Grand, Aria, Bellagio, Mirage, Venetian, and Encore. In the last couple of years, Encore has only been used as private meeting space; my guess is that it's the same this year. The other venues will host sessions, bootcamps, workshops, "deepracer league", keynotes, and much, much more. Venues are generic and all topics are available at all venues.
There are several hotels which will not host any content. These are the hotels Amazon has made a deal with, where you can get a room at a discount price. They range from MGM Grand in the south to Wynn in the north. In total, there are 14 hotels to choose from.
Where should I stay?
That totally depends on you and your budget. Amazon has made deals with many hotels and all venues, and you can get a room there for a discount price.
You should also consider where you think you will spend most of your time. If you think the Venetian will be your primary location, then hotels like The Mirage and Treasure Island sound like a good choice. So let both budget and planned primary locations guide you in your choice.
This year, I'm uncertain where I will spend most of my time; history shows that the Venetian has been my primary location, but I'm not sure this year.
So I decided to stay in the south end of the strip at New York New York, and utilise the Monorail (see transportation section) to get up to the north end.
Transportation and getting around
With a campus this huge, how should you get around it?
I like to walk between venues, and depending on the time of day, this can be the fastest way. The temperature during the day is normally around 20°C, but can be as low as 5°C during the night. The daytime temperature is perfect for walking. Amazon also arranges for shuttles that take you round the campus. Make sure to check the shuttle and transportation options on site, it will list the duration of the different transportation methods to get you between venues.
Other means of transportation is to use Uber or Lyft. Normally you can pick up some discount codes around the venues.
One transportation option that for some reason is often forgotten is the Monorail: it runs from MGM Grand up to the SLS station, a 7-day pass cost $56. It connects the north and south parts of the campus in a fast and easy way. The Monorail start to operate at 7 am. It stop operating at 12 midnight on Mondays, 2 am on Tuesday to Thursday, and 3 am on Friday to Sunday.
Keynotes, sessions, and more
During the re:Invent week there are tons of content. It's impossible to see everything and you'll have to choose what to attend.
Keynotes
Monday features Monday Night Live that takes place directly after the welcome reception. The last couple of years this has been hosted by Peter DeSantis, vice president of AWS global infrastructure.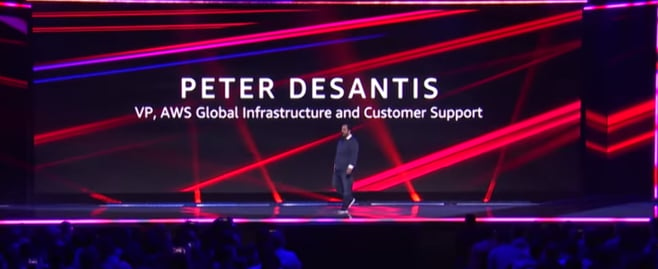 On Tuesday there is a keynote with Andy Jassy, CEO of Amazon Web Service, early in the morning, it's normally during this keynote that new services and features are introduced.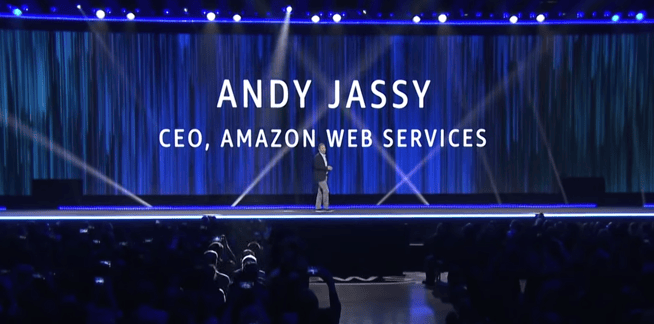 On Thursday there is the keynote with Werner Vogels, CTO of Amazon.com, this keynote tend to focus on building things, best practices, and so on, but there is also service announcements from time to time. In the end Werner Vogels announces the main DJ that will be playing at the re:Play party.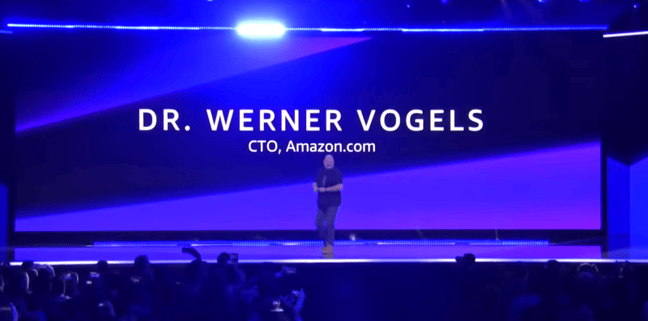 Important to remember is that the keynotes fill up quickly so be on time to get a good seat. I normally focus on Andy Jassy's and Werner Vogels' keynotes.
Breakout content
With 2500+ sessions to choose from, there will definitely be something you like. There are a couple of things to remember when it comes to breakout content. This year there are four different types :
Sessions are normal lecture-style events and last about 1 hour.
Chalk Talks are more interactive, with a 15-minute lecture and then a Q&A style discussion.
Builders Sessions are 1 hour long, group hands-on building sessions, with AWS experts helping out.
Workshops are 2 hour long, hands-on workshops.
What is important to remember is that Sessions are recorded and most of them are available on YouTube after the conference. Chalk Talks, Builders Sessions, and Workshops are not.
My tips & tricks when it comes to breakout content is to not try and get to every session. There is not enough time in the day to do that. Pick the one that you think you will benefit the most from, and watch the rest on YouTube.
Also, don't forget the time it takes to go between venues. My tip is to try to stay at one venue per day, and not to move around too much. It only costs you time. Breakout content is spread out, and you will find content on all topics at all venues.
There is also the option to watch a session in an overflow room. This is basically a room with video equipment, where you can watch the session over streaming video. This is really nice if you'd like to watch a session in a different venue, but without relocating to that venue.
I also try to focus on the types that are not available on YouTube. If I have to choose between a Chalk Talk and a Session, the Chalk Talk wins.
Reserved seating and build your schedule
The session catalogue is the tool where you find information on all the content that is available during the week. This tool is also used for reserved seating and planning your schedule.
This year, reserved seating opens October 15th, so make sure to mark your calendar. One thing I have noticed is that the most popular sessions fill up really fast, even minutes in the worst case! So be prepared if you have that one special session that you'd really like to attend.
You should create your schedule a couple of days before toreserved seating opens. Don't plan it too early, because sessions tend to move around venue- and time-wise.
One thing that can be good to keep in mind is that during the last few years, reserved spots were released 15 minutes before a session started. Make sure to plan enough time between sessions to get you to the new location on time.
Expo and Quad
It's easy to forget about the Expo and Quad. But this is a great place to meet vendors, hang in the Builders Fair, talk to Amazonians and more. I would recommend not packing your schedule and totally missing out on the Expo and Quad. Leave some air in your schedule during the days, and just walk around.
This is also a great place to pick up some nice swag!
Tips and tricks
Great shoes
During re:Invent, there will be a lot of walking and standing, more than you can imagine. Since the venues are huge, just walking between sessions can easily add up to several kilometres per day. If you are like me and don't go by shuttle, but walk between venues, the distance you walk will be even greater. In 2017, me and my friends concluded that we had walked around 100km (60miles) during the week.
So bring your most comfy shoes and bring more than one pair – wearing a different pair each day is great and will save your feet.
Climate in December
You are in the middle of the desert, there is zero humidity, the air is so dry. Make sure to bring moisturiser and chapstick. Your skin and lips will thank you!
The temperature during the day is normally around 20° celsius but can be as low as 5° Celsius during the night so make sure to bring a sweater or a jacket.
Get certified
If you are not already certified, make sure to sit an exam before or during re:Invent. Being certified will grant you access to the Certification Lounge available in both Venetian and Aria. This is a great place to recharge, and a great opportunity to connect with your peers.
During the last few years, I have sat through at least one exam at re:Invent. I think it's fun and a nice challenge, and you will meet fantastic people in the waiting area.
There is also a special party just for certified people, the AWS Certification Appreciation Reception: this a super fun activity and I wouldn't miss it.
Networking
Don't miss the opportunity to network and connect with your fellow developers, architects, sysops, or whatever it is you work with. Sessions and breakout content are great, but one thing you can't catch on YouTube afterwards is networking. Talk to vendors in the Expo and Quad, meet people in the certification lounge, join your fellow peers at bingo night or just drop in on a random table during breakfast or lunch.
There is always a networking opportunity that suits your personality and interests – make sure to grab it!
Good things to pack
Beside the normal travel packing, it's good to remember to pack chapstick, moisturiser, and disinfectant wet wipes. If you forget to pack chapstick, many vendors hands that out as swag.
Parties and quirky activities
Even if re:Invent is a conference really focused on learning, there is always some quirky Amazon activity or party going on.
Amazon has focused a lot this year on creating activities that suit you, whoever you are. There is everything from Bingo Night and Board Games Night to pub crawls and after-parties. Whatever your preference, there'll be an activity for you.
These are some of the events I will attend;
Midnight Madness
Midnight Madness on Sunday night is the start the re:Invent week. This year featuring "Air Band", which gives you a chance to shine and show off your air drumming, air guitar, or other air instrument skills.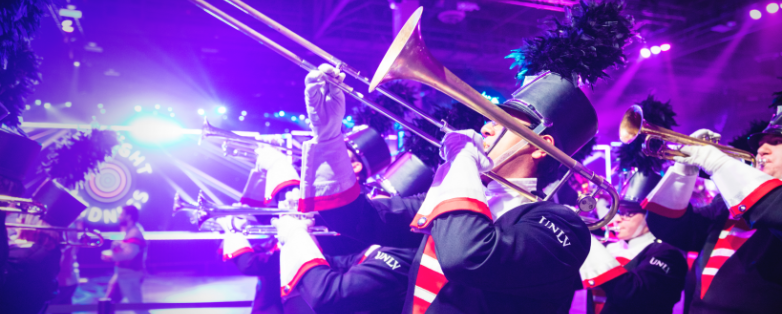 The Tatonka challenge will also take place during Midnight Madness: this is a chicken wing-eating contest, that every year tries to beat the current record in the number of people participating.
Welcome Reception
On Monday night, the Expo and Quad host the Welcome Reception. Walk around the vendors, grab some swag, talk to people, and have some nice food and beer. This event really kicks off the rest of the week.
Pub Crawl
Tuesday evening has, for the last couple of years, hosted the pub crawl. Walk around the restaurants at Venetian, Aria, and MGM. Have some great food and grab some drinks. I hope it returns this year (at the time of writing this blog post, Amazon had not yet announced it).
AWS Certification Appreciation Reception
The party for all certified people attending re:Invent. It will be hosted at Brooklyn Bowl, you can challenge your friends and peers to a round of bowling, eat great food, and have amazing drinks.
If you are certified, you shouldn't miss this one. You can RSVP here.
AWS re:Play party
On Thursday night, the party of all parties takes place and is basically the end of the re:Invent week. (Sure, there are some sessions left on Friday morning, but this party kind of marks the end.)
The focus is on the crazy activities and music. There are live music stages, DJ stages, crazy activities like office chair run, great food, fantastic drinks, and a lot of fun.
If you only go to one party, this is the one you should go to. Don't miss it!
Where to eat?
Conference meals
Monday: lunch
Tuesday - Thursday: breakfast and lunch
Friday: breakfast
At re:Invent both breakfast and lunch are served at the venues. From my experience, the breakfast is an average breakfast, but the lunch can be quite the dining experience. From what I've seen, different venues serve different food and the ones I usually rate the highest are Venetian and Bellagio.
Between sessions, there are sometimes smaller servings of fruit, bars and other snacks along with hot and cold drinks. A tip is to perhaps take an extra bottle of water and put it in your backpack (if you have one), because keeping hydrated during the week is important; and try to keep track of your coffee consumption, it's too easy to just go around venues and get a coffee here and there.
Las Vegas restaurant tips
There are many ways to experience Las Vegas when it comes to food. Here are a few places that I rate highly and recommend:
Breakfast:
Eggslut
Alvin Cailan's breakfast place at hotel Cosmopolitan. Here you will find one of the best breakfast sandwiches in Las Vegas, and as you might have figured out, they focus in on serving dishes containing the best variations of eggs possible. http://www.eggslut.com/menu
Terrace Point Café
Located in the hotel Wrynn, Terrace Point Café offers a wide menu ranging from chicken and waffles to three-way eggs Benedict, served with the high quality. If you're up for a great breakfast in a quiet and calm environment, then this is your place.
Denny's
There are a few Denny's restaurants in Las Vegas, which is an American breakfast diner franchise. Here you can experience the classic American diner, with coffee mugs constantly getting filled by circulating staff. While the food might not be the most exquisite you've ever eaten, it is still a quality meal with traditional dishes such as hash browns, pancakes and sausages. https://www.dennys.com/
Burgers:
Who doesn't love a good burger? Las Vegas has many excellent burger spots, and I also had the opportunity to experience the best "fast food" burger chains the east and west coast has to offer. Now you can take part in the never ending debate on In-N-Out vs Shake Shack.
In-N-Out
The most popular burger chain on the American west coast. Known for their "off the menu" orders and for a very reasonable price tag, this is a must. Come here and get high-quality "fast food" by ordering a double double with fries, "animal style". http://www.in-n-out.com/
Shake Shack
The worthy opponent, Shake Shack brings the best from the east when it comes to "fast food" burgers. With its famous shacksauce, excellent shakes, beers and the best fries (?!) you are in for a treat. If you decide on Shake Shack, try out their shackmeister beer and don't forget to order those fries. https://www.shakeshack.com/
Gordon Ramsay Burger
Gordon Ramsay + Burger = Happiness. Yes, that is an easy equation anyone can make. Here you will be served quality, high-end, gourmet burgers. What you need to take into consideration if you decide to eat here is that the price tag goes up quite a bit compared to the fast food chains, and during rush hour it can be quite crowded, so making a reservation is not a bad choice. https://www.gordonramsayrestaurants.com/burger/
Other locations worth a visit:
Cheesecake Factory
While its name gives quite the hint on what their speciality is, their menu consists of a wide range of very well-composed food dishes. Their dishes might not be the healthiest on the market, but they certainly taste extremely good after a long day of workshops and sessions. One favourite is the fettucini alfredo, and please don't forget to order that "to die for" cheesecake. The slices are quite big so it is ok to split with someone else. Cheesecake Factory is located either at Caesar's Palace or at the Northern outlet. https://www.thecheesecakefactory.com/
Grimaldi's
If you are craving some New York style pizza, then Grimaldi's is the spot to hit up. Serving their famous thin crust pizzas will not disappoint. https://www.grimaldispizzeria.com/
Krispy Kreme
When you're in the US, you have to try some donuts. Swing by Krispy Kreme and order a freshly baked, regular glazed, filled boston creme (or perhaps an apple fritter). https://www.krispykreme.com/
Yard House
If you're looking for a place to find a good selection of beers, look no further. Yard House is the perfect stop if you want to unwind after a long day, or if you want to make a pit stop on your way to your destination for the evening. https://www.yardhouse.com/home
If you see me in Vegas, don't forget to say hi!!!
Shoutout to Johan Nordström, Eric Johansson, Andreas Back for the help writing this blog post!!
---